Update an Existing Meeting
If you have your F.W.S. Registration ID Number and Password, Choose the Type of Group you need to Update.
IMPORTANT: Updates do not appear instantly.
Your listing will be temporarily hidden until it is checked for content.
Names and Personal Email/Phone are not allowed on the F.W.S. website.
Please go to slaafws.org/contactmethods for suggestions on anonymous public contact methods for your group.

(meets at a physical location like a community center or church)


(meets online via a chat room or VoIP)


(meets via a dial-in phone number and access code)

If your Group is a member of an Intergroup, you will need to also contact them with any updated information.  Intergroup contacts can be found at slaafws.org/meetings.
Lost Password?
Enter your F.W.S. Registration ID Number below. You will be brought back here to enter your new password.
An email will be sent to the Confirmation Email currently on your listing.
If the Confirmation Email on your listing is old or outdated, REQUEST TO CHANGE IT HERE.

Lost F.W.S. Registration ID Number?

If your group is listed on the F.W.S. Meeting Finder, FIND YOUR ID THERE (it's on your listing). There is also an Edit link next to the Meeting Name. Your ID Number was also emailed to your group when it was registered.
If you have lost your F.W.S. Registration ID Number or aren't sure if your Group is registered, ASK HERE.
Alternate Group Update Methods
Please complete all information to avoid delays.

GroupRegistrationForm.pdf

GroupRegistrationForm.doc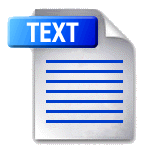 GroupRegistrationForm.txt
FILL FORM, PRINT AND FAX to +1 210-828-7922
FILL FORM, PRINT AND MAIL to:
Fellowship-Wide Services
2411 NE Loop 410, Suite 122
San Antonio TX 78217 USA
OR SAVE AND ATTACH file to the WEB FORM at
https://slaafws.org/sendregistration