Why Register?
Registering your Meeting with Fellowship-Wide Services:
Makes it possible for F.W.S. and the public to connect with your Group.
Helps F.W.S. identify your Group when assistance is needed or when you make a contribution.
Identifies your official S.L.A.A. Group if proof is required by the meeting location or bank.
Gives your Group a voice when you participate at one of the many levels of Conference Service.
Registering Online is fastest. There are THREE types of S.L.A.A. Group.
(meets in a physical location such as a community center or a church)
  (meets online via service such as Zoom or Skype)
  (meets over the phone via dial in number and access code)
---

Print Registration Methods
Please print legibly.


GroupRegistrationForm.pdf


GroupRegistrationForm.doc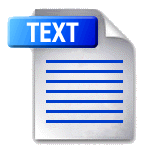 GroupRegistrationForm.txt
FILL FORM, SAVE AND ATTACH it to the WEB FORM at
https://slaafws.org/sendregistration
OR PRINT AND FAX to +1 210-828-7922
OR FILL FORM, PRINT AND MAIL to:
Fellowship-Wide Services
2411 NE Loop 410, Suite 122
San Antonio TX  78217
USA