An S.L.A.A. Group holds meetings at a given day and time where S.L.A.A. members come to give and receive experience, strength, and hope.  If you have an S.L.A.A. Group, use this form.
Download the Updated Group Starter Kit first.  If you do not have it already, it is essential reading, even if your group is not new.
Registering with F.W.S.:
Makes it possible for F.W.S. and the public to connect with your Group.
Helps F.W.S. identify your Group when assistance is needed or when you make a contribution.
Identifies your official S.L.A.A. Group if proof is required by meeting location or bank.
Gives your Group a voice when you participate at one of the many levels of Conference Service.
Registration updates should be done annually or as needed to keep your information up to date.  Please read the form carefully and complete it as thoroughly as possible.
READ THE IMPORTANT INFORMATION BELOW BEFORE FILLING THIS FORM



THIS BUTTON IS TEMPORARILY DISABLED AS WE PREPARE TO LAUNCH OUR BRAND NEW SYSTEM.  YOUR PATIENCE IS APPRECIATED.

 Alternate Registration Methods
Please complete all information to avoid delays.

GroupRegistrationForm.pdf  (MAIL OR FAX ONLY)  
FILL FORM, PRINT AND FAX to +1 210-828-7922
FILL FORM, PRINT AND MAIL to:
Fellowship-Wide Services
1550 NE Loop 410, Ste 118
San Antonio, TX 78209
FILL DOC OR TXT FORM, SAVE AND ATTACH it to the WEB FORM at
https://slaafws.org/sendregistration

GroupRegistrationForm.doc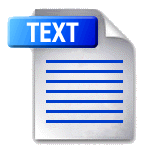 GroupRegistrationForm.txt
---
IMPORTANT INFORMATION

Joining an Intergroup – New Groups do this before registering
An Intergroup is a service center consisting of multiple Groups in a given area that maintains and provides to the public a meeting list of those Groups.  Intergroups can provide valuable guidance to your Group, and may also staff call centers or hotlines, or host local S.L.A.A. events.  More on the benefits of joining an Intergroup here.
Visit the S.L.A.A. Directory at slaafws.org/meetings to see if there is an Intergroup in your area and contact them to request membership.  Every Intergroup has a listing on the F.W.S. Website Directory where the local meeting list is made available.  If there is no Intergroup in your area to join, your Group is known as a Lone Group and will be given an individual listing in the Directory.  Local support has many benefits, so if you can join an Intergroup, it is strongly recommended to do so.
When Updating an existing Group Registration:
If your Group is a member of an Intergroup, you will need to contact them also with your updated information.  Intergroup contacts can be found at slaafws.org/meetings.
Personal Email and Phone Numbers are not Permitted on the F.W.S. website.  Please go to slaafws.org/contactmethods for suggestions on anonymous contact methods for public use.
All S.L.A.A. Groups and Intergroups are autonomous.  While these suggestions are practical, they apply only to the contact information published on the F.W.S. website.  Contacts appearing in your local area or on your Intergroup's website should be decided by your own Group Conscience.